Markus James Snakeskin Violin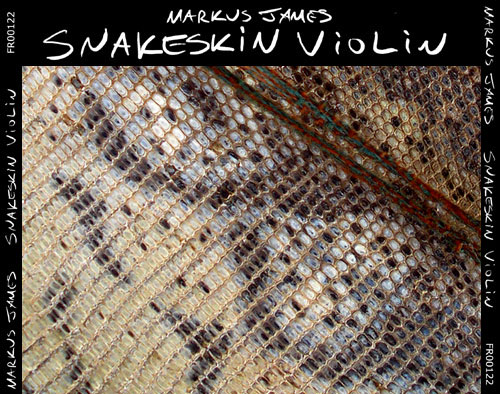 Recorded in Mali and Mississippi
Featured on
All Things Considered

Rock with a West African Twist: NPR Music
"Profound world blues passage... extremely distinctive pieces, driven by a seductive rhythmic circularity that's a keystone of Malian traditional tunes and Delta blues."
BILLBOARD MAGAZINE
"In his most varied and satisfying album to date, James delivers 15 songs that range from brooding minimalism to rollicking fusions of African and American sensibilities...an artist who has done as much as anyone to kick open the doors too long separating American and West African roots music."
AFROPOP WORLDWIDE

"The mix of sounds, instruments, and influences spanning the program is mind-boggling" LIVING BLUES MAGAZINE

"Africa and Mississippi come together..." BLUES REVUE MAGAZINE

"This is an extremely powerful album"
—Ben Manilla, Executive Producer, House of Blues Radio Hour

"Snakey" —Elwood Blues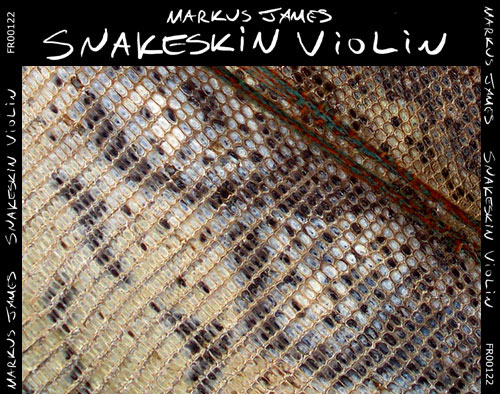 Calabash Blues
Afropop Worldwide's
"Highly Recommended" 2006

"A sublime evocation of a landscape stretching from the muddy Delta to sun-baked Sahara sand" DOWNBEAT

"An unbroken circle of centuries of history"
ROCK & RAP CONFIDENTIAL

Timbuktoubab
"... haunting music that conjures the very soul of the Sahara... James evokes the spirit of the blues in these tracks, connecting with a vibe that's as ancient as Timbuktu itself. Every song is a piece of magic that will work its own spell."
BILLBOARD MAGAZINE
Nightbird
"Nightbird is one of the deepest listening experiences that will hit the U.S. market this year." BILLBOARD MAGAZINE

"Eerily atmospheric"

DOWNBEAT MAGAZINE

"A vital mix of the Mississippi Delta and Mali, a cultural exchange of haunting beauty and mystery."
BLUES REVUE MAGAZINE

"One of the most inspired and arresting world music/blues albums"
DIRTY LINEN MAGAZINE

"A hypnotic journey through time that goes all the way to the heart of the blues." WIRED MAGAZINE

"The word soulful certainly describes this excellent CD, which blues, rock, and Afro-pop enthusiasts should all be aware of."
ALL MUSIC GUIDE

"Spare, moody, and beautiful, it builds a bridge between continents, and takes the blues home." ROOTS MAGAZINE (UK)
Timbuktoubab
"... haunting music that conjures the very soul of the Sahara... James evokes the spirit of the blues in these tracks, connecting with a vibe that's as ancient as Timbuktu itself. Every song is a piece of magic that will work its own spell." BILLBOARD MAGAZINE