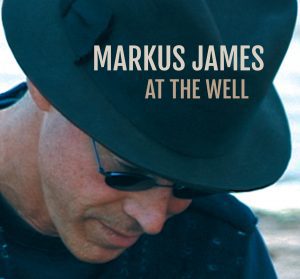 Markus James is a critically-acclaimed American singer-songwriter who has recorded his roots-influenced songs with traditional musicians from North Mississippi and Timbuktu.
Markus' previous release, "Head For The Hills", included the track "On a Mississippi Porch", which was featured in the recent HBO / Oprah Winfrey film "The Secret Life Of Henrietta Lacks", and the album charted on the Americana Music Association's national album chart. The AT THE WELL EP is six stripped-down, all-acoustic, edited and re-mastered selections from his breakthrough album, "Nightbird" ("one of the deepest listening experiences…." — BILLBOARD).
Combining deep musical roots with contemporary lyric sensibilities, Markus has performed at venues ranging from Lincoln Center's Outdoor Series to the Santa Monica Twilight Concerts Series, and many places in between.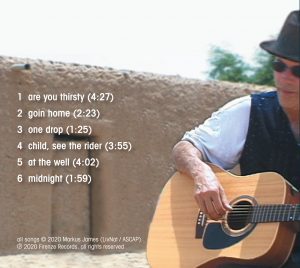 Markus James:  vocals and guitars
Hamma Sankare:  Calabash percussion
Hassi Sare:  Njarka violin
Solo Sidibe:  Kamele N'Goni
Massamba Diop:  talking drum on "Child, See The Rider"
Sarah Baker:  vocal on "Child, See The Rider"
Produced by Markus James
Mixed by Allen Sudduth and Markus James
Re-mastered by JP McLean